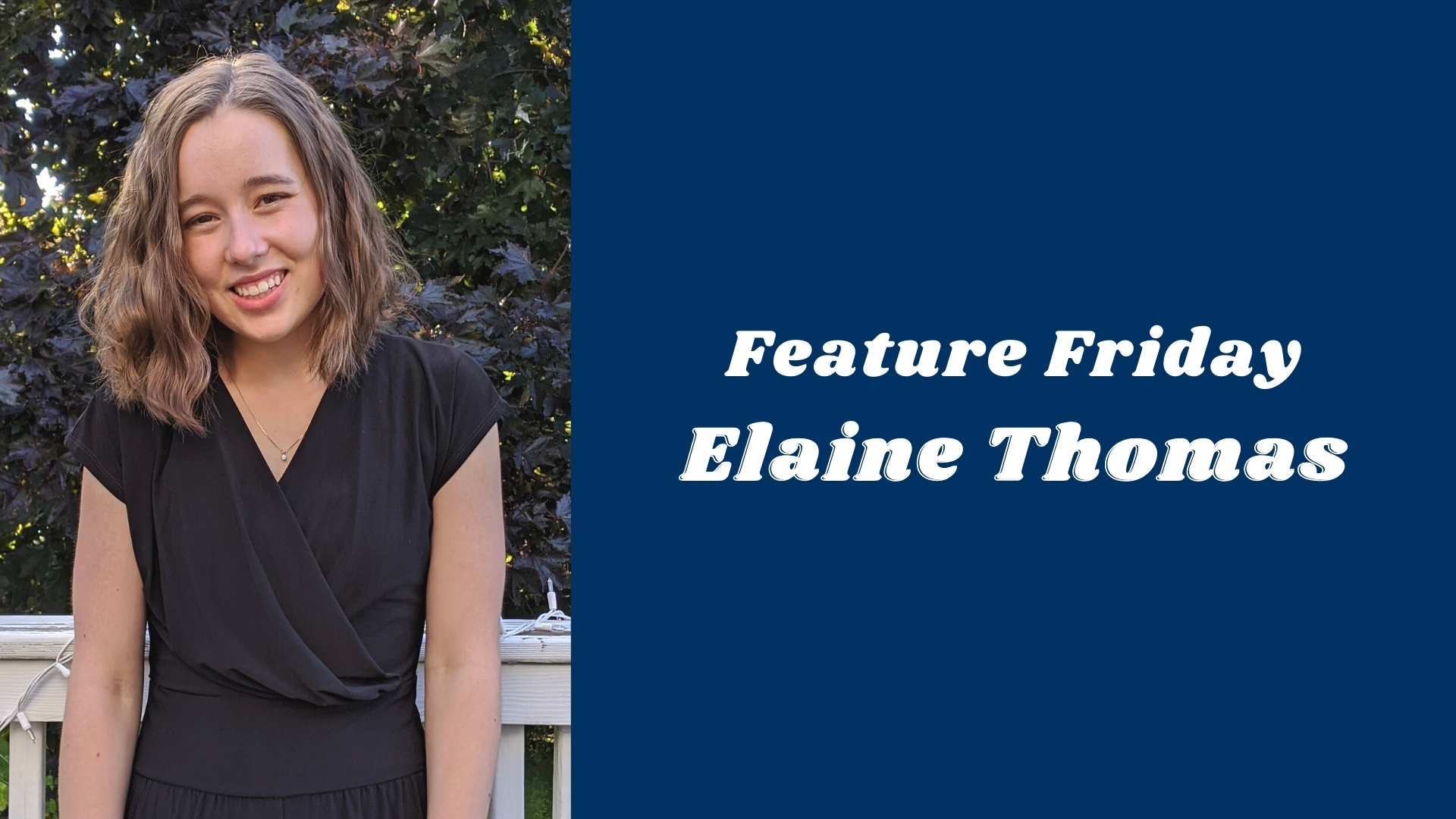 Feature Friday: Elaine Thomas '24
The Honors College's Feature Friday series highlights an Honors student every Friday and shares a little bit about their experiences in Honors and at the University of Maine.
This week, our feature is on Elaine Thomas. Elaine is a second-year piano performance and business management double major from Hampden, ME.
Elaine appreciates the meaningful connections formed through the Honors courses and community. She noted, "The opportunity to have deep conversations with peers and professors of all disciplines is very unique to Honors. I love that I get to journey through the Civilizations Sequence with biology, history, and engineering majors (to name just a few!) as a music and business major. It makes my education so much richer."
Her favorite Honors Civilizations text is Tao Te Ching. "Every time I go back to it I find something new, and I often find resonances between the ideas in the Tao and other texts," said Elaine.
Elaine's favorite thing about UMaine is its breadth of opportunities. "The UMaine campus provides so many resources for research and exploration. It seems like one could think of any topic or area of interest and there is probably a faculty member or group of students engaging with it in some way! There is so much intellectual curiosity here," she described.
Elaine is a member of the Honors College's Attachment Theory team within the Servant Heart Research Collaborative. She noted her love for the work she gets to do through this opportunity. "The project, which is a workshop for caregivers of children who have experienced trauma, started in Sierra Leone and now we are adapting it with partners in Haiti, Tanzania, Uganda, and Kenya. I am so grateful to be working with an amazing team on a project that is life-changing for families," said Elaine.