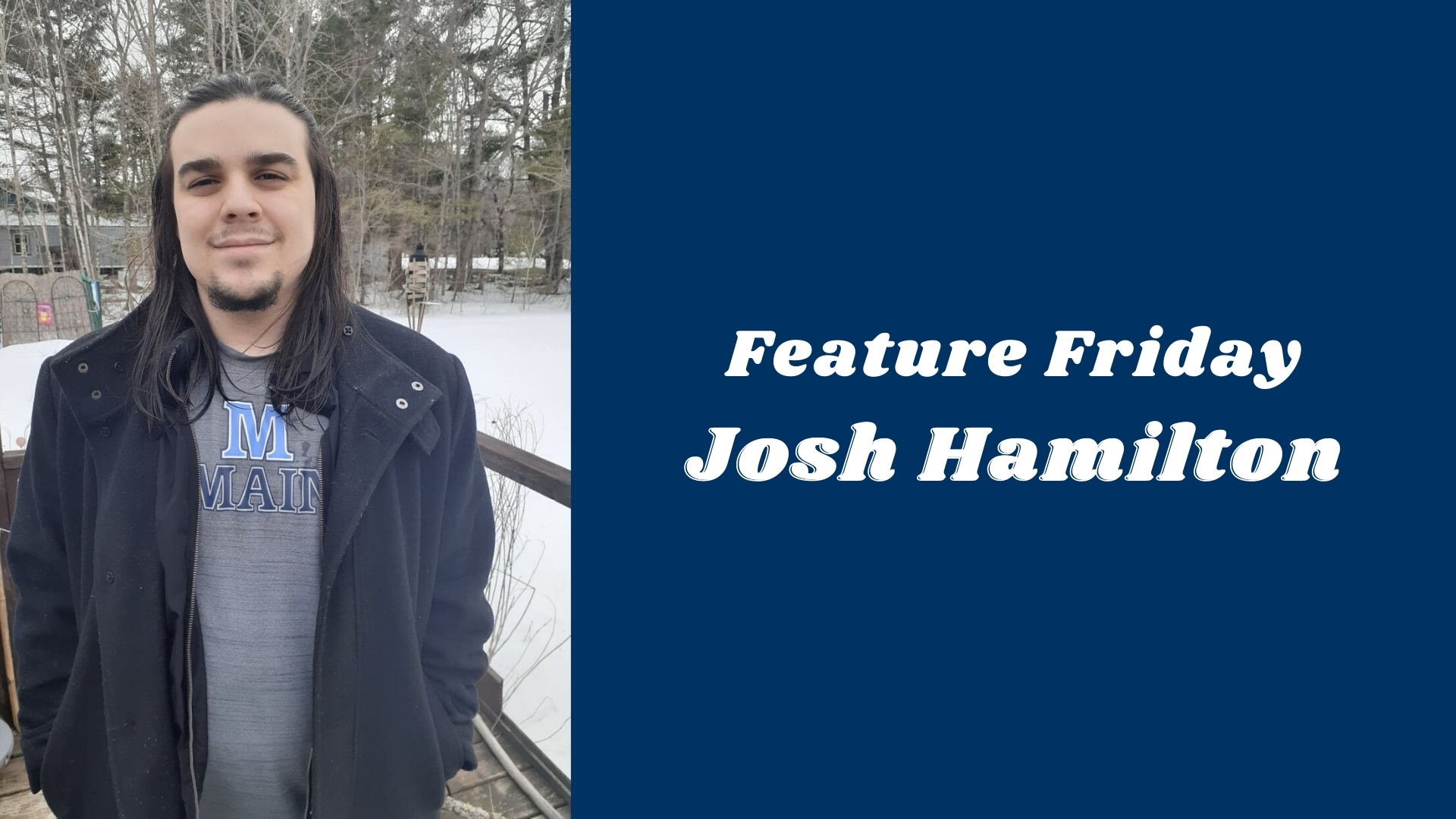 Feature Friday: Josh Hamilton '21
The Honors College's Feature Friday series highlights an Honors student every Friday and shares a little bit about their experiences in Honors and at the University of Maine.
This week, our feature is on Josh Hamilton. Josh is a fourth-year biomedical engineering major from Alton, Maine.
Josh appreciates how the Honors curriculum provided a welcome contrast and complement to his engineering education. He noted, "As an engineering student who loves the liberal arts, Honors served as a form of escapism from the stress of STEM classes and research.
Honors then in turn helped support my engineering education through the thesis process forming a symbiotic relationship in my pursuit of learning a breadth of knowledge."
His favorite Honors text is Frankenstein by Mary Shelley. He described, "Ethics has been a large topic in the field of technology recently through unethical uses of CRISPR and google facial AI recognition as well as historically with nuclear bombs.
Victor Frankenstein chased knowledge without properly considering the implications of his discoveries and I believe that is a recurring issue in science due to the lack of perspective gained with a classical education. The question being, 'Are all scientific discoveries good?'"
Josh's favorite thing about UMaine is the community. "I am sure lots of students have said this, but it is extremely true. UMaine is full of cross discipline collaboration, cooperation between peers and professors who are passionate about mentoring which leads to an environment where you love learning," described Josh.
Josh recently defended his Honors thesis, which developed a novel way to orient cellulose nanofiber (CNF) films regardless of nanoparticle additions. He said this "serves as a foundational development for future uses of CNF as an absorbable tissue substrate, specifically in the areas of bone repair through hydroxyapatite CNF composite materials.
Cells can sense their microenvironment and CNF's mechanical properties uniquely match that of bone rather than the stiff titanium/ceramic materials commonly used for bone fixation."