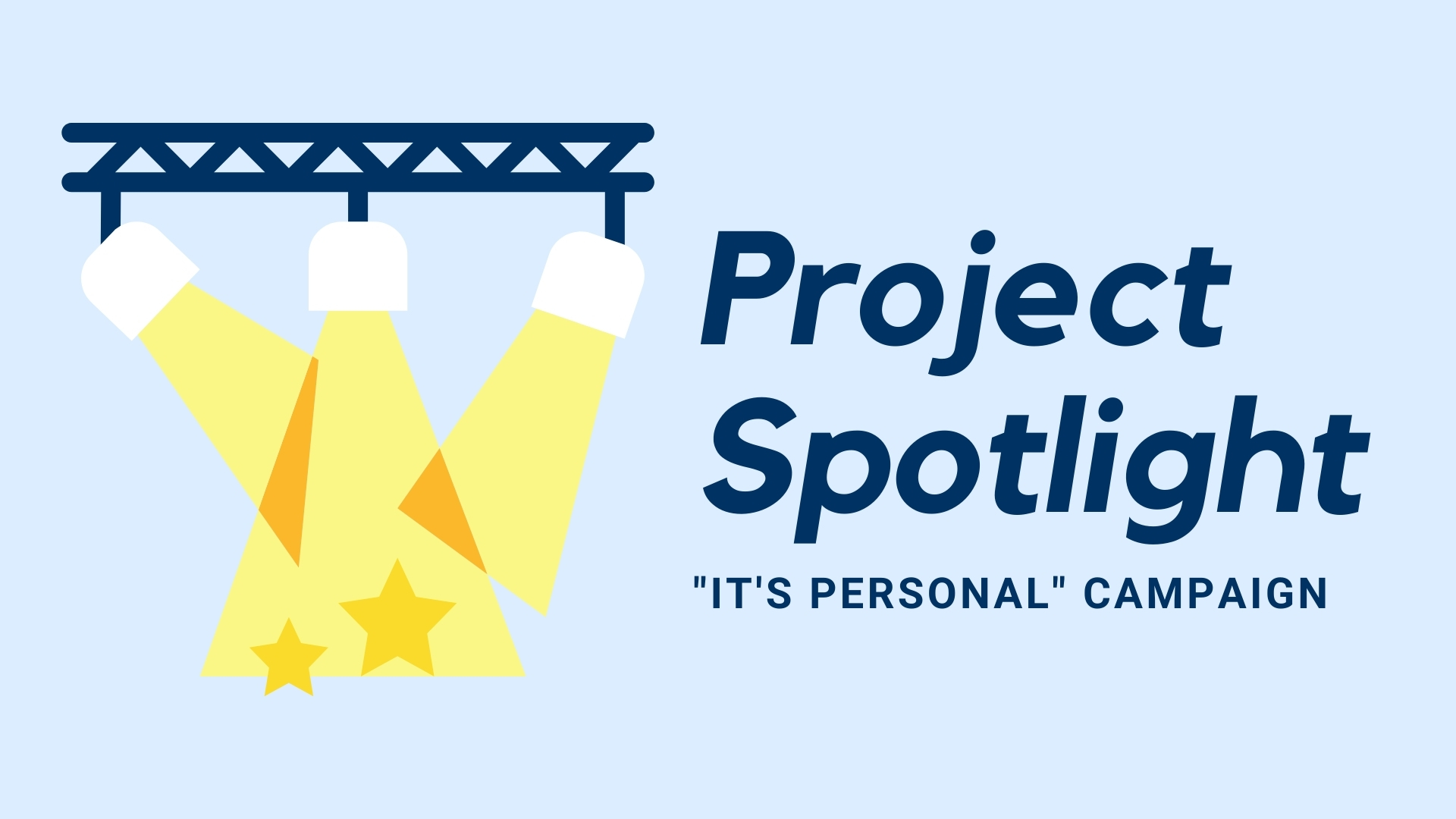 Project Spotlight: "It's Personal" Campaign
Project Spotlight is a monthly series dedicated to sharing outstanding Honors projects, both in and out of the classroom. This month, we are highlighting the "It's Personal" personal-care item campaign, organized by Honors Ambassadors Katie Tims and Bailey West.
---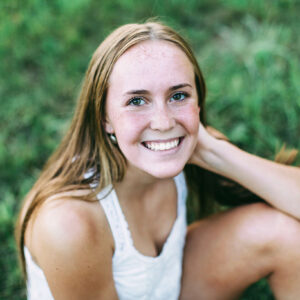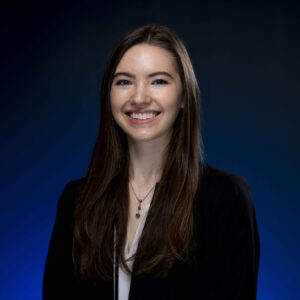 HC: Please describe the "It's Personal" Campaign.
KT & BW: The 'It's Personal' campaign is a competition, launched by the Honors College student ambassadors, that looks to support and spread awareness about the Black Bear Exchange (BBE) campus food pantry. This campaign fosters healthy competition between various offices and organizations across campus to work together and collect new, unopened personal-care items for the Black Bear Exchange.
Getting into the March Madness spirit, the competition is designed in a bracket system, where rivaling offices and well-known organizations on campus are pitted against each other to bring in the most personal-care items. However, in this March Madness, food insecurity isn't a game. The competition began on March 8th, and we look forward to the competition's culmination on Maine Day. The winning group will claim an exciting trophy for their hard work, having brought in the most products to be donated. All results will be updated and announced as the competition proceeds until Maine Day.
This campaign began with the main goal of building community and helping meet the needs of fellow Black Bears. We are also looking into securing funding to ensure that this project has a sustainable future in continuing to function as a pipeline of support for the Black Bear Exchange.
HC: What inspired you to organize this campaign? What is your goal or desired impact?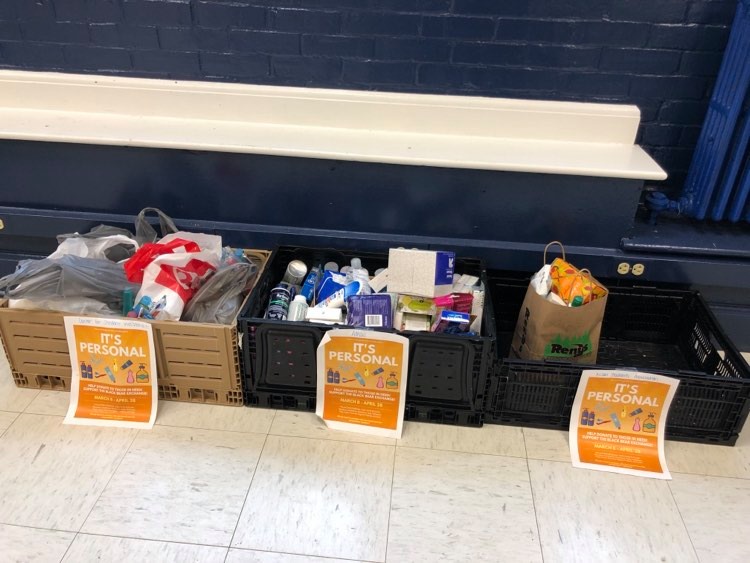 KT & BW: Building off of what we could accomplish as Honors College student ambassadors last semester, we are trying to make efforts to respond to the needs we acknowledged during these challenging times and build community within the Honors College. We learned that food pantries, including our campus food pantry, are often lacking much-needed resources such as personal-care items because they are unable to prioritize purchasing those items over food products. Last fall, we were able to host a "Giving Tuesday" drive that collected over 500 donatable goods for the Black Bear Exchange. We also were awarded the Maine Hunger Dialogue Grant that gave us funding opportunities to extend the potential impact of this project.
Our broad goals aim to support the needs of the Black Bear Exchange campus food pantry, spread local awareness about how it functions as an amazing resource, and also help to reduce the stigma associated with food insecurity and utilizing food assistance.
HC: How has the campaign been going? Have the results thus far met your expectations?
KT & BW: The campaign has been going swimmingly! We have eighteen teams participating in the competition and the excitement seems to be building! With the help of other groups on campus, the competition trophy has been completed, and it is almost ready to be unveiled to the public eye. It has been exciting to see just what we can accomplish, with the help of the Maine Hunger Dialogue as well as management at the Old Town Hannaford, a fantastic local resource and community aid, to maximize these efforts by purchasing additional products to supplement these efforts. Our first round of item collection this week brought in a whopping 1,671 personal-care items to be stocked by the Black Bear Exchange, and we simply cannot wait to see how much more this campaign, and the collective community, can do.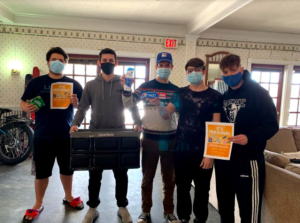 HC: What have been some highlights of working on this campaign for both of you so far?
KT: Some of the highlights have been seeing collaboration and teamwork happening between groups across campus again. The remote nature of our work and school life has removed some of the normal day-to-day activities on campus, but this campaign is helping create an opportunity to safely stay involved and engage with our coworkers and classmates again. It is a fantastic reminder of the incredible things that teamwork can produce, and it is so cool to see the ways it has evolved into a community-wide effort.
BW: It has been exciting to see so many groups across campus unite for this common goal of helping fellow Black Bears. It is amazing what can be accomplished when we collaborate as a community, and I am inspired by the enthusiasm and efforts of everyone involved. I am also very hopeful about the potential for this campaign to be a sustainable effort and continue to help meet an important need in the future.
HC: If someone wants to donate but isn't a part of a participating student or faculty group, how can they get involved?
KT & BW: There are always ways to help our UMaine community on and off the court. All individuals and fellow Black Bears are encouraged to support their favorite "team" and join in on the good-willed competition. This can be done by arranging donation exchange with Bailey (bailey.west@maine.edu) or Katie (kathleen.tims@maine.edu), or any members of the Honors College student ambassadors. Anyone can also get involved by donating money directly to the Black Bear Exchange or Good Shepherd Food Bank and designate the funds for the UMaine Black Bear Exchange.
HC: What are other ways that people can help students and community members in need?
KT & BW: There are tons of ways to support local groups that direct their efforts to those in need.