Honors College Ambassadors
About the Honors College Student Ambassadors
Honors College Ambassadors are current Honors students from a variety of years and majors. They serve as community builders and resources for prospective and current students through admissions events, student programming, one-on-one conversations, and more. Read more about our Ambassadors and their experiences in the Honors College and UMaine below, and watch a video about some of their favorite places on campus. We encourage you to reach out to them with questions about Honors or UMaine, and especially recommend contacting an Ambassador in your college or major, and/or one that has similar interests to you.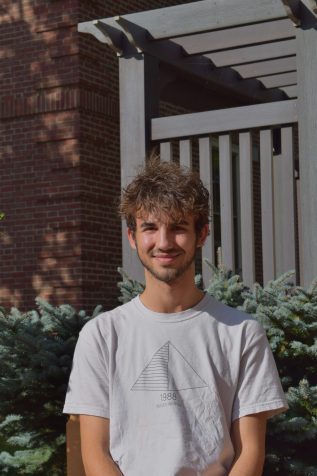 Camden Olson (he/him) Political Science, 2nd Year
Hello and welcome to UMaine! My name is Camden Olson and I am a second year student majoring in Political Science and minoring in Legal Studies. I am a transfer from Ithaca College, where I was a Leadership Scholar and volunteered with Habitat for Humanity. At UMaine, I am a member of the Pre-Law Society and plan to be a DJ on WMEB 91.9 FM. I spent the summer of 2022 working for the U.S. Senate, and hope to continue to do the same this coming summer. I enjoy working out, forcing my friends to use public transportation, and helping engage voters at a State and Federal level. I'm looking forward to chatting with you about Honors and everything else! Please reach out to me at camden.olson@maine.edu or connect with me at www.linkedin.com/in/camden-olson-613b9b182.
---
---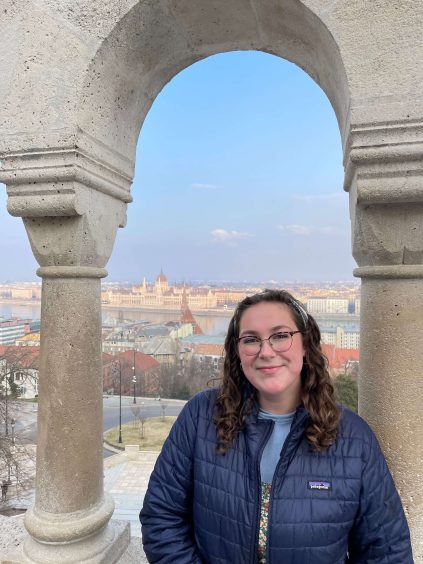 Claire Shaw (she/her) Political Science, 4th Year
Welcome to the University of Maine Honors College! My name is Claire and I am a fourth-year Political Science major with a Legal Studies minor from Mount Desert Island, Maine. On campus, I am involved in University Singers, UMaine Renaissance, Her Campus, Team Maine, and also I recently had the amazing opportunity to study abroad in Bulgaria. When I'm not writing or making music, I enjoy reading, playing tennis, hiking, and traveling! Please feel free to reach out if you have any questions about the Honors program, Political Science, performing arts on campus, or anything else that may come to mind. You can contact me at claire.shaw@maine.edu!
---
Jasmine Olshin (she/her) Nursing, 4th Year
Welcome to the Honors College at the University of Maine! My name is Jasmine Olshin and I am a fourth-year Nursing student with a minor in Psychology in the Honors College. I have been living outside of Portland, Maine for the past few years, but I was born and spent most of my life in San Francisco, California. Outside of classes and clinicals, I am the Director of Health and Wellness Education in Alpha Phi, a member of the Alpha Lambda Delta Honor Society, and work as a Certified Nursing Assistant. I also recently had the amazing opportunity to take part in Honors Research Learning Experience (RLE) with Dr. Jennie Woodard and Dr. Sam Jones, in which we explored the connections and integrations of art and personal narratives in the classroom setting. I am currently working on my Honors Thesis, which will investigate the effects of parental depression on college students. If you would like to inquire about Honors, Nursing, Psychology, the Thesis process, or UMaine life in general, I'd be happy to answer any questions at jasmine.olshin@maine.edu!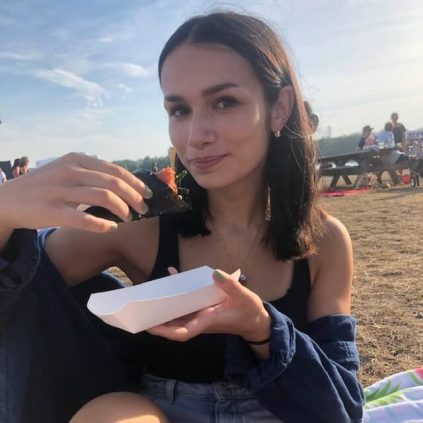 ---
Renn Poirier (she/they) Zoology, 3rd Year
Welcome to UMaine and a hearty Maine hello to you! My name is Renn Poirier, and I am a third year student from Londonderry, New Hampshire. I am studying as a Zoology B.A. and a Film and Video Studies minor! I'm often found at the University's Witter Farm, working with the horses there. I like attending University or RA hosted events as well! I love spending free time exploring the woods around campus, going for hikes, or writing in one of the many cozy spots around campus. I'm excited to get to know you! My email is brenna.poirier@maine.edu and I'd be happy to answer any questions you might have about UMaine life- however small they may be!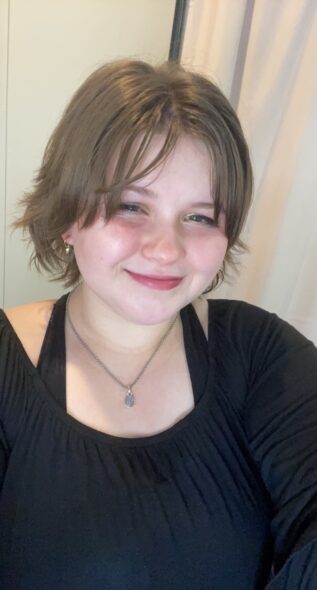 ---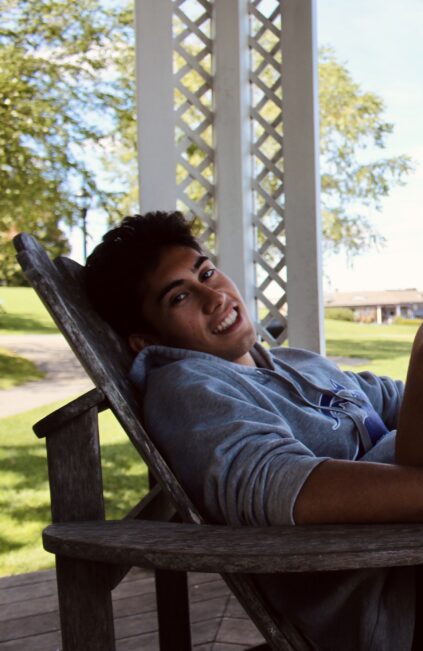 Santi Tijerna (he/him) International Affairs, 4th Year
Welcome to the Honors College! My name is Santi, I am a fourth-year student and I study international affairs with a concentration in economics and a minor in French. Here at the Honors College, I have learned the value of being dedicated to service and leadership. I am a course facilitator for Community Building & Engagement, an excellent Research Learning Experience (RLE) for first-year Honors College students to get involved in. This class starts at Hurricane Island Center for Science and Leadership, then transitions to hands-on community projects with local partners. Aside from my role as a course facilitator, I am currently working on my Honors Thesis, a documentary film about fossil fuel divestment that engages with qualitative research methods. As a fourth-year student at the Honors College, you will have the opportunity to work closely with a faculty advisor and a committee on an independent research or creative endeavor that brings your academic experience to a conclusion. In my spare time, I enjoy organizing pick-up soccer, spending time outdoors, and going on long walks with my dog. It is my privilege to assist in your transition to higher education and promote the valuable academic services we have to offer. I am always happy to chat more about the Honors College or life at the University of Maine: santiago.tijerina@maine.edu
---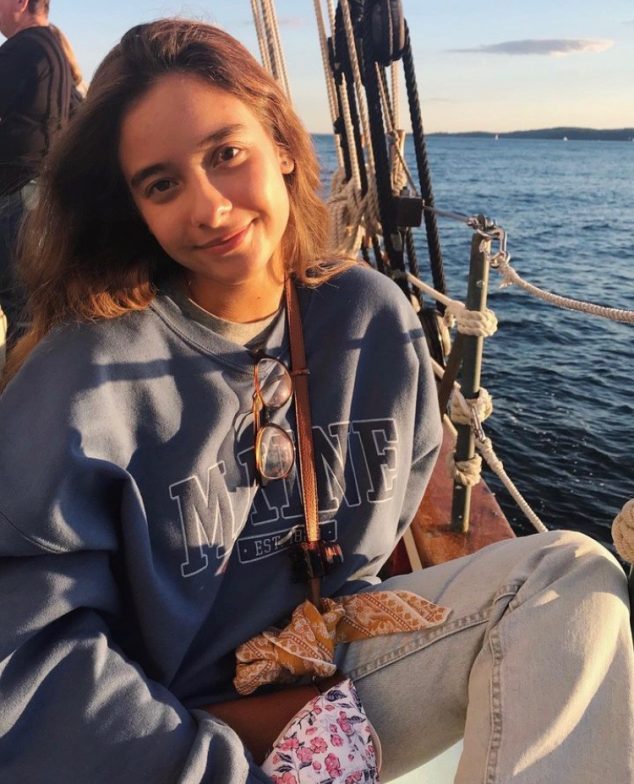 Gabriella Peluso (she/her) Marine Science, 4th year
Welcome to the University of Maine Honors College! My name is Gabriella and I'm a fourth-year Marine Science student with a concentration in Marine Biology and a minor in Chemistry. I work in an Aquatic Animal Health laboratory where I'm conducting research for my Honors thesis, studying immunological gene expression in larval Yellowtail. I am Vice President of All Maine Women, a member of Alpha Phi, Order of Omega Honor Society, and the Dirigo Leadership Society. I had the incredible opportunity to study at the Darling Marine Center as part of the university's Semester-by-the-Sea program during the fall semester of 2022. I have also had the privilege of being a student facilitator for HON 175: Community Building and Engagement, a course devoted to the study of community and community engagement, and is inclusive of a 3-day trip to Hurricane Island. If you have any questions at all about the Honors College, the School of Marine Science, or the University of Maine student experience, please don't hesitate to reach out at gabriella.peluso@maine.edu!
---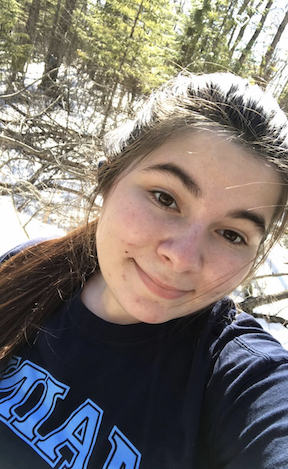 Alexis Banner (she/her) Psychology, 4th Year
Hi!
My name is Alexis Banner (she/her) and I am a fourth-year psychology major with a minor in marketing. I have been involved with the Servant Heart Research project, the HerCampus club on campus, and
I am 
a peer instructor for the
HON 111
Flourish course! I love my Olde English bulldog Dexter and I am an avid fan of Criminal minds and Grey's Anatomy.
My email is alexis.banner@maine.edu feel free to reach out anytime.
---
Loren Genrich (she/her) Molecular and Cellular Biology, 4th year
Welcome to Honors! My name is Loren Genrich and I am a fourth-year Molecular and Cellular Biology major from Bar Harbor, Maine. I am a member of Hip-Hop Club and Circle K International here at UMaine, and I love cooking and hiking. I am currently researching for my Honors thesis in the Kelley Lab, where I am studying G-Protein Coupled Receptor signaling; more specifically, I am investigating microtubule dynamics and the role of Kar3 in the pheromone response of Baker's yeast. Feel free to reach out to me with any questions at loren.genrich@maine.edu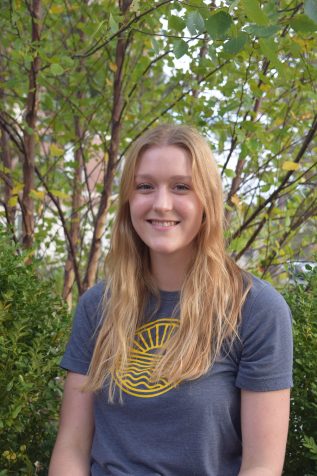 ---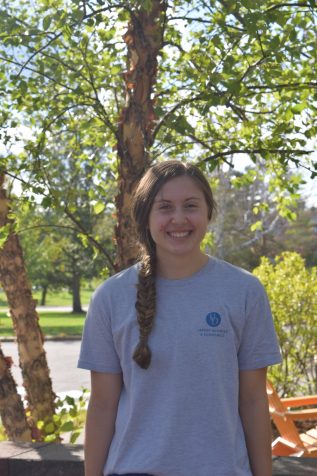 Morgan Shiber (she/her) Kinesiology and Physical Education, 2nd year
Hello! My name is Morgan Shiber and I am a second year student at the University of Maine. My major is Kinesiology and Physical Education with a concentration in Exercise Science. I am part of club track, nutrition club, green campus initiative, and play intramural soccer when I can. In my free time I enjoy going to the gym with my friends or going on walks around campus. My favorite season is winter so I love the cold weather here in Maine and love seeing the campus covered in snow. Reach out to me at morgan.shiber@maine.edu
---