2020-2021 Honors College Student Ambassadors
About the Honors College Ambassadors
Honors College Ambassadors are current Honors students from a variety of years and majors. They serve as community builders and resources for prospective and current students through admissions events, student programming, one-on-one conversations, and more. Read more about our Ambassadors and some of their experiences in the Honors College below. We encourage you to reach out to them with questions about Honors or UMaine, and especially recommend contacting an Ambassador in your college or major, and/or one that has similar interests to you.
---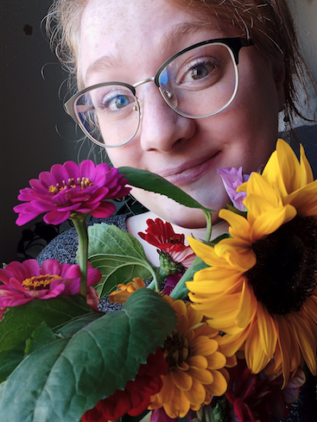 Dominique DiSpirito (Political Science, 3rd year)
HHearty Maine Hello! I'm Dominique (she/her/hers), a third-year Political Science major with minors in Ecology & Environmental Sciences and Legal Studies from Rhode Island. I quickly found my home at the University of Maine when I joined the passionate and creative community of students known as the Honors College Student Advisory Board (SAB). During my time as President of SAB, I have worked with other members to enrich our community by planning student programs and volunteer events like the Maine Day Meal Packout. I am also a member of the Pre-Law Society, a frequent visitor of the Wilson Center for Spiritual Exploration and Multifaith Dialogue, a student intern on the Mitchell Center Sustainable Solutions for Food Waste Project, and a student research assistant for the School of Biology & Ecology. When I'm not working on something, I am usually out exploring the great Maine outdoors or enjoying a good cup of coffee at one of the many great cafés around. I'm always eager to meet new people, so feel free to contact me at dominique.dispirito@maine.edu!
---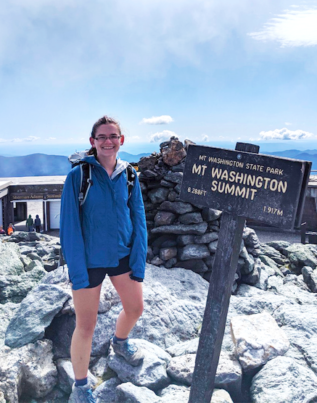 Megan Driscoll (Marine Science, 4th year)
Hearty Maine Hello! My name is Megan Driscoll (she/her/hers) and I am a fourth-year Marine Sciences student in the College of Natural Sciences, Forestry, and Agriculture. I'm originally from Chelmsford, Massachusetts, but I spent a lot of time in Maine in my childhood. On campus, I am involved in polymer chemistry research as well as being a member of the Honors College Student Advisory Board, the Maine Day Meal Packout committee, the Horticulture Club, and the All Maine Women Honors Society. I also love running, hiking, canoeing, cooking, reading, writing, and creating art in my spare time. I am so excited to be an Honors College Ambassador this year! Please don't hesitate to reach out to me with questions about the Honors College, or UMaine as a whole, at megan.driscoll@maine.edu.
---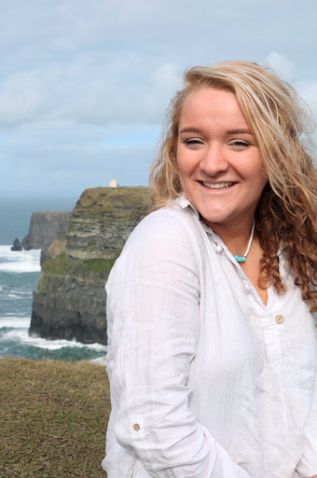 Kate Follansbee (Economics & Communications, 4th year)
My name is Kate Follansbee (she/her/hers) and I am a senior Economics and Communication double major. I am from Scarborough, Maine, which is right outside of Portland. On campus, I work at the UMaine Writing Center where I serve as both a peer tutor and also a tutor coordinator. In my free time, I really enjoy surfing at Higgins Beach, skiing at Sugarloaf, and hiking and camping all around Maine! I spent last semester studying abroad in Mannheim, Germany and had a blast travelling around Europe while I was there. I am looking forward to this exciting year and to getting to know all of you better! Please feel free to reach out to me anytime at katherine.follansbee@maine.edu.
---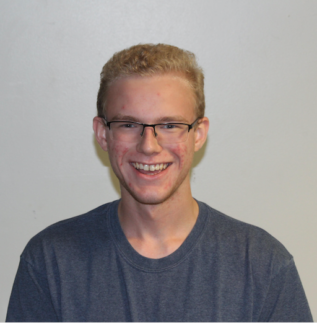 Michael Furtado (Mechanical Engineering, 2nd year)
Hi, I'm Michael Furtado (he/him/his), a sophomore majoring in mechanical engineering and of course I'm also part of the Honors College. I was born and raised in Coventry, Rhode Island, where my family has lived for several generations. So, since I've been there for my whole life at this point, I'm definitely happy to be branching out and exploring Maine, seeing all the wonderful sights that it's known for. I love to spend time out in nature with friends and family on a hike or biking, but I've also been known to spend time alone reading a book or meditating. My mindset at the moment is that there's so many different things out there to do and experience that I'll take any chance I can get to learn about something new or have a new adventure. If you'd like to reach out, you can reach me at my school email michael.furtado@maine.edu.
---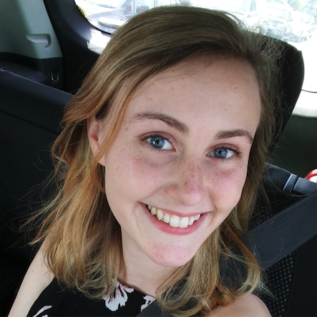 Gabby Sands (Psychology & Business Administration, 4th year)
Hi there! I'm Gabby (she/her/hers) and I am a fourth-year student pursuing a double major in Psychology and Business Administration. I am from Plymouth, Maine. On campus, I am involved with All Maine Women, Phi Mu Sorority, the Maine Day Meal Packout Committee, Honors Student Advisory Board, HerCampus, and Tennis Club. In my free time, I love to play video games with friends, exercise, paint, listen to music, and much more! Feel free to reach out to me at gabrielle.sands@maine.edu with any questions!
---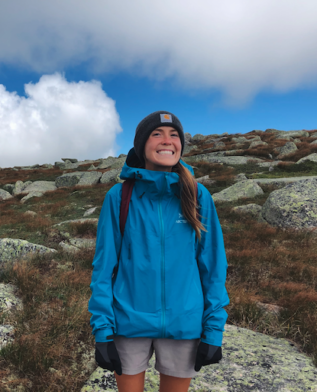 Katie Tims (Biology, 4th year)
Hello, and welcome to UMaine! My name is Katie Tims (she/her/hers), and I am a fourth-year student from Cornish ME! I am studying as a Biology student with a concentration in pre-medical studies and a minor in Sustainable Food Systems. Here in Orono, I stay involved as a Maine Learning Assistant in chemistry or genetics courses, work at the UMaine farm helping with agricultural research, and am an executive member of UMaine's undergraduate club of Women in STEMM! When I'm not in the library, I love to spend my free time exploring the outdoors or escaping to ski Sugarloaf on my weekends. I'd be happy to get to know you more and connect, just reach out to my email, kathleen.tims@maine.edu, anytime!!
---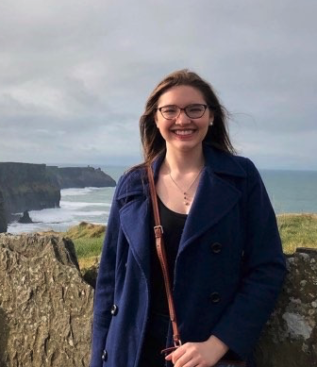 Bailey West (Biochemistry, 4th year)
Welcome to UMaine! My name is Bailey West, and I am a fourth-year Biochemistry student in the College of Natural Sciences, Forestry & Agriculture. I am from Stockton Springs, a small town in midcoast Maine. I work in the lab of Dr. Julie Gosse, where I am studying the effects of a popular antimicrobial agent on immune cell function for my Honors thesis. During the spring of 2020, I studied abroad at University College Cork in Ireland with the George Mitchell Peace Scholarship. Currently, I am a teaching assistant for microbiology lab, tutor, and study abroad ambassador. In my free time, I enjoy pilates, reading, and spending time at my family's camp. Please feel free to reach out to me any time at bailey.west@maine.edu!
---