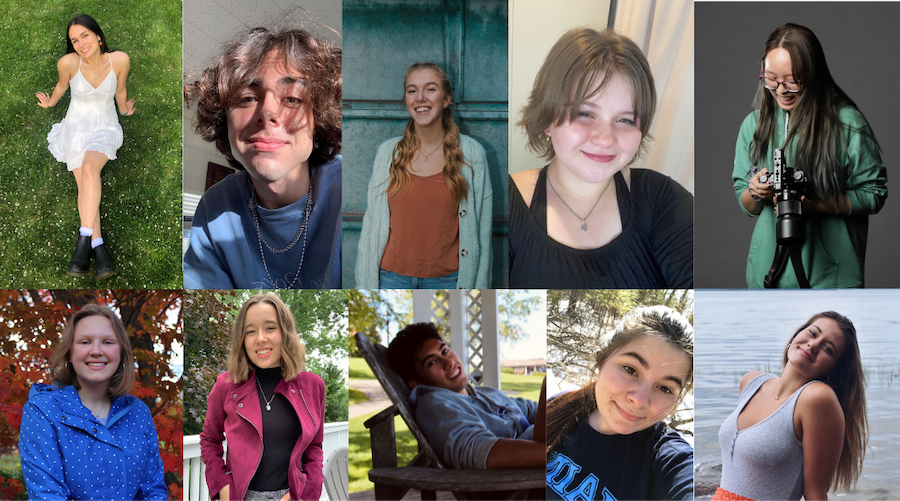 2021-2022 Honors College Student Ambassadors!
About the Honors College Student Ambassadors
Honors College Ambassadors are current Honors students from a variety of years and majors. They serve as community builders and resources for prospective and current students through admissions events, student programming, one-on-one conversations, and more. Read more about our Ambassadors and their experiences in the Honors College and UMaine below, and watch a video about some of their favorite places on campus. We encourage you to reach out to them with questions about Honors or UMaine, and especially recommend contacting an Ambassador in your college or major, and/or one that has similar interests to you.
---
---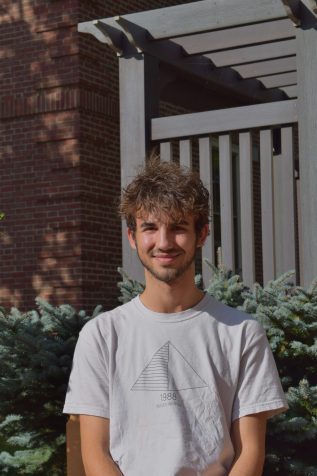 Camden Olson (he/him) Political Science, 2nd Year
Hello and welcome to UMaine! My name is Camden Olson and I am a second year student majoring in Political Science and minoring in Legal Studies. I am from a town not too far away from the school called Yarmouth. I am a transfer from Ithaca College, where I was a Leadership Scholar and volunteered with Habitat for Humanity. At UMaine, I am a member of the Pre-Law Society and plan to be a DJ on WMEB 91.9 FM. I spent the summer of 2022 working for the U.S. Senate, and hope to continue to do the same this coming summer. I enjoy working out, forcing my friends to use public transportation, and helping engage voters at a State and Federal level. I'm looking forward to chatting with you about Honors and everything else! Please reach out to me at camden.olson@maine.edu or connect with me at www.linkedin.com/in/camden-olson-613b9b182.
---
Nara Narith (she/her) Civil Engineering, 3rd Year
Hello, My name is Nara Narith and I am a third year student from Cambodia majoring in Civil Engineering. At UMO, I am a resident assistant at a dormitory. I am a treasurer for the International Student Association. I am also a part of the Sustainability Club; I am passionate about the environment and I am always up to talk about how to improve the sustainability factor in my daily life. Besides the club, I like to stay indoors and enjoy time by myself. I usually read new webtoon, watch movies and listen to music from different countries. I am always trying new things, so my hobbies can change from time to time, as of right now I am picking up embroideries again after a long time. Reach me at vathana.nartith@maine.edu!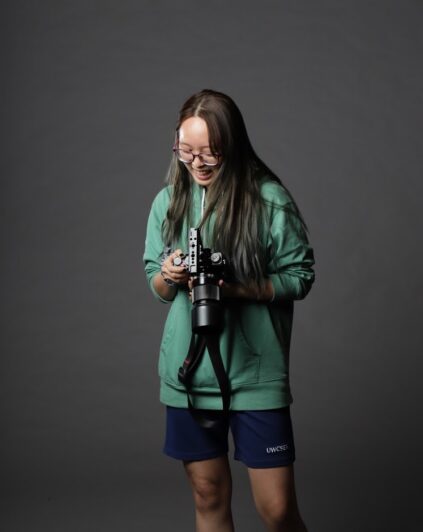 ---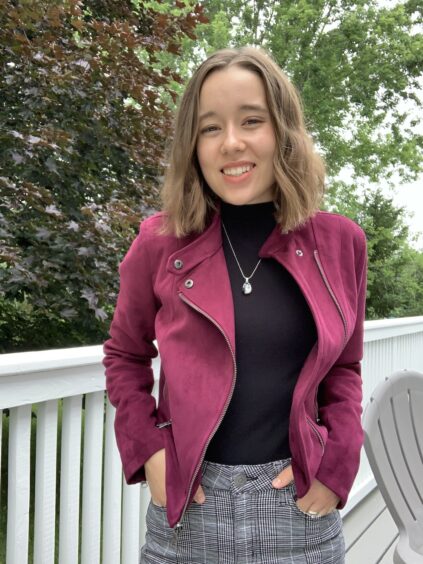 Elaine Thomas (she/her) Management, 4th Year
Hi everyone! My name is Elaine Thomas and I'm a fourth-year Business Management major and Music minor from Hampden, Maine. In the Honors College, I am part of the Servant Heart Research Collaborative Attachment Theory team and am so excited about the work we do with NGOs in Africa and Haiti. I also love singing in Collegiate Chorale and playing piano in chamber music at the School of Performing Arts. Outside of UMaine, I am an intern at the United Way of Eastern Maine and volunteer with Literacy Volunteers of Bangor. I spend my weekends kayaking the Stillwater River, snowshoeing in the woods, trying new vegetarian recipes, and taking my adorable puppy Luna on adventures. I'm looking forward to chatting with you about Honors and anything else! Please reach out to me at elaine.thomas@maine.edu if you have questions about opportunities for research through the Honors College, being a business major, musical activities at UMaine, or community involvement!
---
Jasmine Olshin (she/her) Nursing, 4th Year
Welcome to the Honors College at the University of Maine! My name is Jasmine Olshin and I am a fourth-year student pursuing a Bachelor of Science in Nursing and a minor in Psychology with the dream of one day becoming a pediatric travel nurse! I have lived just outside of Portland, Maine since 2015, but I was born and spent most of my life in San Francisco, California! While my heart is forever with The Golden State, Maine's everlasting beauty never fails to amaze me. Outside of class and clinical, I am a sister of Alpha Phi, a member of the Alpha Lambda Delta Honor Society, and a volunteer Peer Mentor with UM Student Government. I also recently had the opportunity to take part in an exciting Research Learning Experience with Dr. Jennie Woodard and Dr. Sam Jones through the Honors College! Feel free to reach out with questions regarding integrating and growing connections within the Honors, Nursing, Psychology, and/or entire UMaine community! I'd be happy to answer any questions at jasmine.olshin@maine.edu!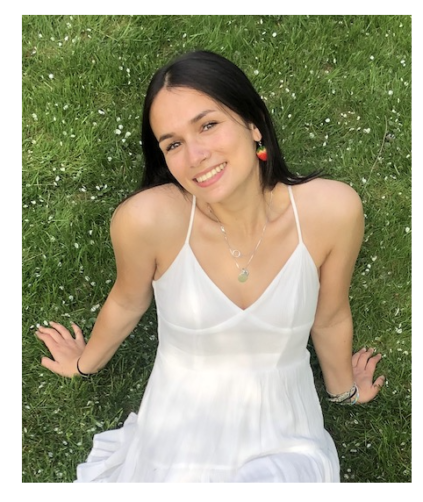 ---
Renn Poirier (she/they) Zoology, 3rd Year
Welcome to UMaine and a hearty Maine hello to you! My name is Renn Poirier, and I am a third year student from Londonderry, New Hampshire. I am studying as a Zoology B.A. and a Film and Video Studies minor! I'm often found at the University's Witter Farm, working with the horses there. I like attending University or RA hosted events as well! I love spending free time exploring the woods around campus, going for hikes, or writing in one of the many cozy spots around campus. I'm excited to get to know you! My email is brenna.poirier@maine.edu and I'd be happy to answer any questions you might have about UMaine life- however small they may be!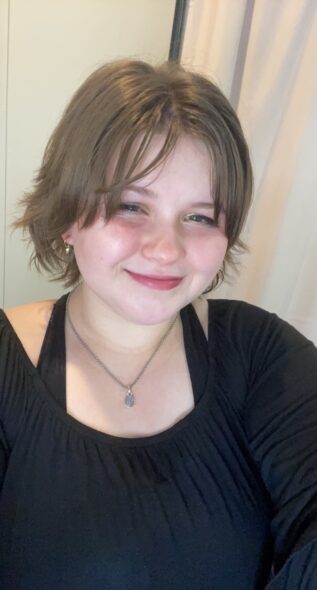 ---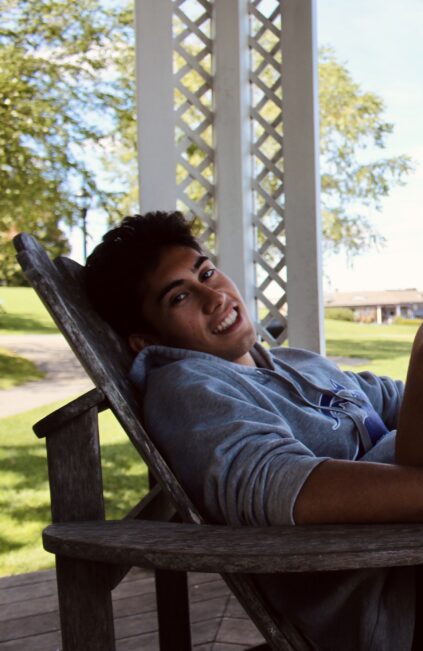 Santi Tijerna (he/him) International Affairs, 3rd Year
Welcome to the Honors College! My name is Santiago, and I study International Affairs with a concentration in Economic Development. I am interested in investing my time in service and leadership at both a local and global level. It is my privilege to assist in your transition to higher education, answer any questions you may have about the Honors College, and promote the valuable academic services we have to offer. Please feel free to reach out to me at: santiago.tijerina@maine.edu
---
Ashley Cray (she/her) Music Education, 3rd Year
Hello! My name is Ashley Cray, and I am a third-year Music Education student from Readfield, ME! At the University, I am involved in University Singers, UMaine Renaissance, and the Honors College Student Advisory Board. When I'm not making music or helping plan community-building events, I enjoy running, hiking, skiing, and reading! I'd love to hear from you and what you might be interested in doing at UMaine! My email, ashley.c.cray@maine.edu, is always open to chat!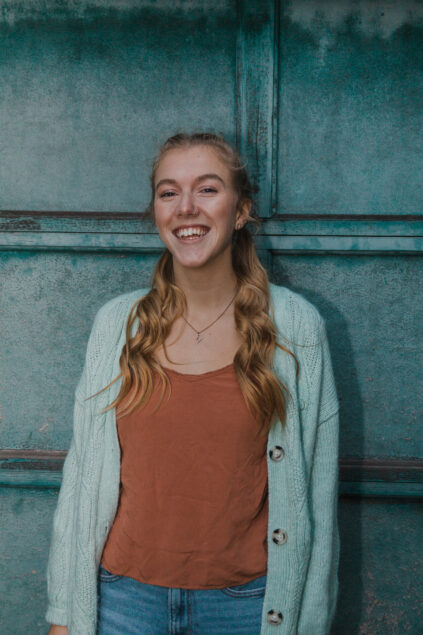 ---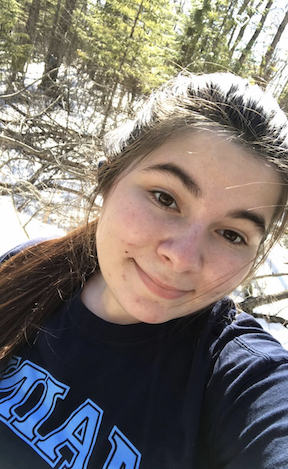 Alexis Banner (she/her) Psychology, 4th Year
Hi! My name is Alexis Banner and I am a fourth-year Psychology student from Port Charlotte, FL. I am concentrating my psychological studies on the clinical and social side and I am minoring in Marketing in hopes to open my own practice one day. I spend lots of time studying and reading the great literature from the Honors courses. But I also like to read in my spare time as well, I'm a big fan of fantasy and mystery novels, but I would have to say my favorite book series is the Hunger Games. I'm hoping to get involved with the creative writing club on campus as well since I love to write fictional stories when I have the time for it. Something interesting about me is that I'm a big animal lover and, before moving to Florida, I had a pet chinchilla named Fluffy and I currently have a big fat English bulldog named Dexter. My email is alexis.banner@maine.edu feel free to reach out anytime, I'm a pretty big night owl so don't be scared to shoot me an email anytime.
---