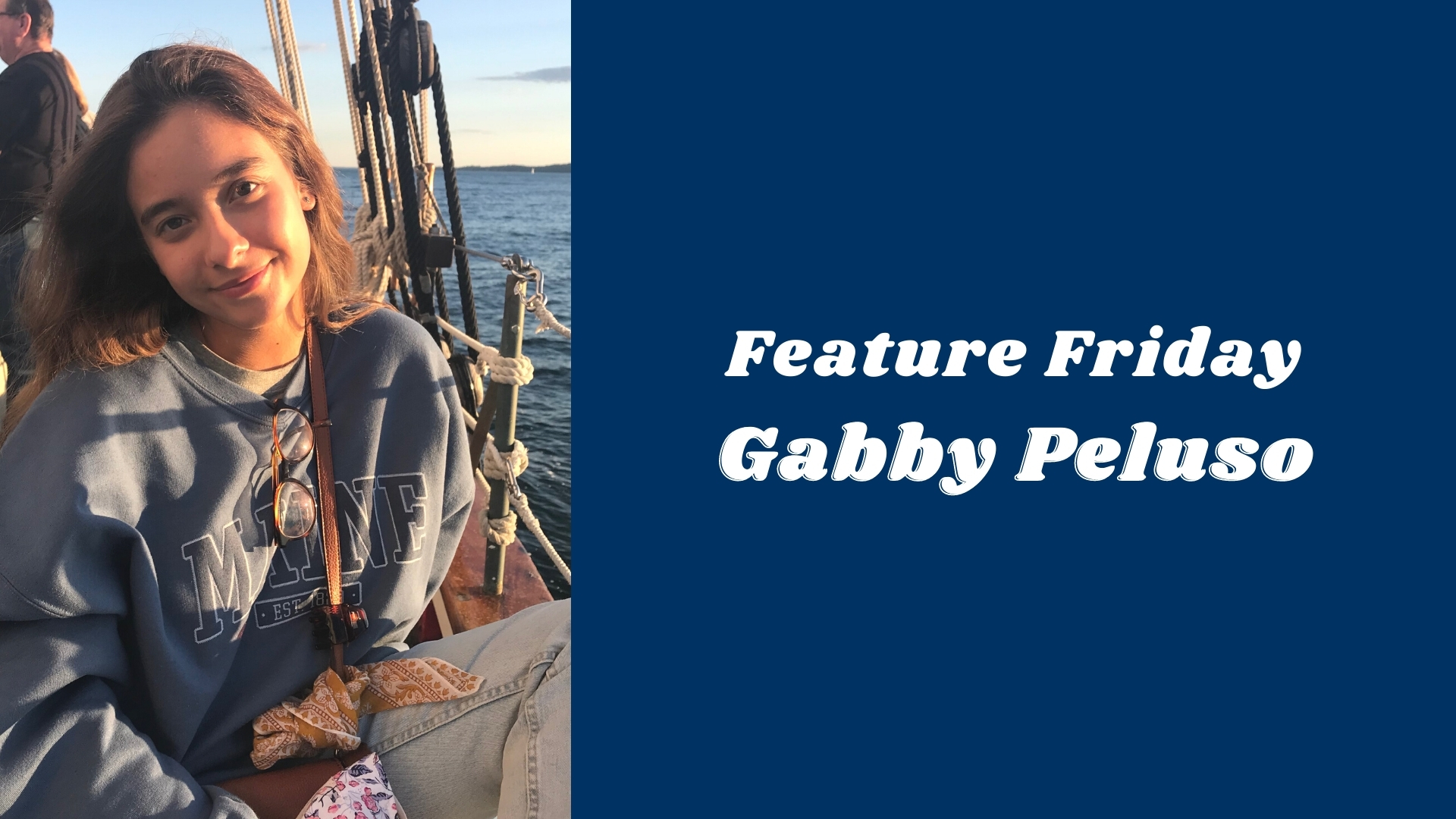 Feature Friday: Gabby Peluso '23
The Honors College's Feature Friday series highlights an Honors student every Friday and shares a little bit about their experiences in Honors and at the University of Maine.
This week, our feature is on Gabby Peluso. Gabby is a second-year marine science major with a concentration in marine biology and minor in chemistry. She is from Dumont, New Jersey.
Gabby appreciates the numerous opportunities and warm environment offered by the Honors College. She stated, "My favorite thing about Honors is how easy it is to get involved, and how friendly, welcoming, and encouraging the Honors staff and faculty are! I get to facilitate an Honors class next semester and I'm beyond excited for that experience!"
Her favorite Honors text is If Not, Winter by Sappho. "Although presented in fragments, the poetry was incredibly interesting to derive meaning from, and it was written beautifully," noted Gabby.
As for her favorite thing about UMaine, Gabby values the connections she's made, "whether it be with friends, [her] professors, or others through [her] involvement in clubs/organizations and jobs on-campus!"
Gabby is a member of Team Maine, the University of Maine Admissions student ambassador program. It is one of her favorite extracurriculars she is involved in on campus.
"As a member, I get to give tours to prospective students, tell them all about the University of Maine, and serve as a panelist for virtual admissions events (and of course, plug the Honors College whenever I can!)," described Gabby.