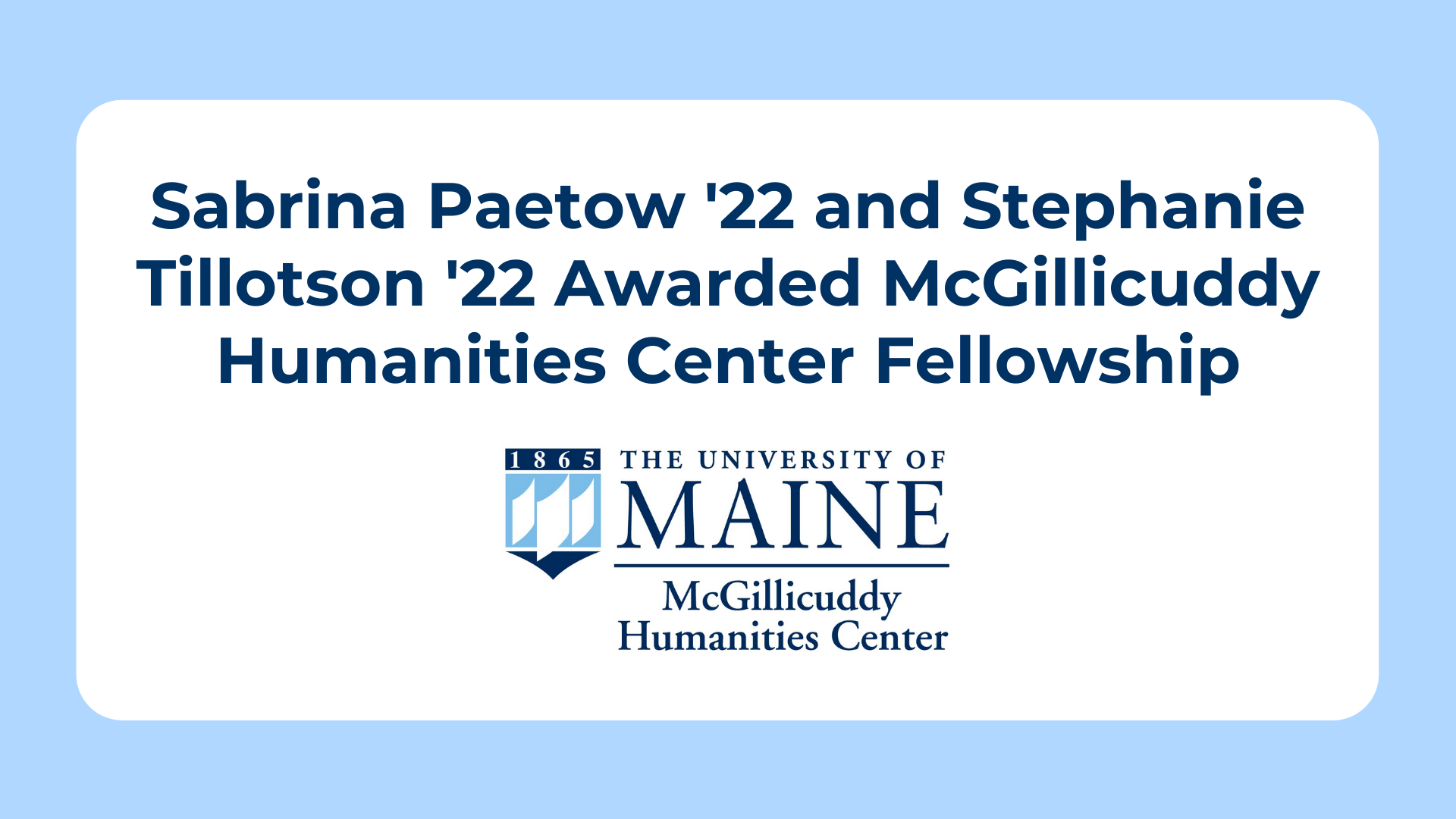 Paetow '22 and Tillotson '22 Awarded McGillicuddy Humanities Center Fellowship
Two Honors students, Sabrina Paetow and Stephanie Tillotson, are among the four recently-announced McGillicuddy Humanities Center undergraduate research fellows. Their fellowships will start this fall and extend into Spring 2022. Each fellow receives $4,000 each per semester for two semesters to complete the research or creative project of their choosing. They serve as humanities ambassadors to peers, the campus, and beyond.
Sabrina Paetow is a sociology major from Topsham, Maine. She will use her Honors thesis, titled, "Rhetoric in the Age of Trump: Presidential Discourse on the COVID-19 Pandemic," as her McGillicuddy project. Advised by Professor Amy Fried, Sabrina hopes to understand how this particular public health crisis has been framed across the pandemic and how Trump's rhetoric affected related public perception and discourse.
Stephanie Tillotson is a Spanish major with a minor in legal studies from Cumberland Foreside, Maine. She is the first student from the Department of Modern Languages and Classics to be awarded a McGillicuddy Humanities Center Fellowship. For her proposed project, "Making Foreign Language Education Accessible through Spanish Animation," she aims to create a plan and prototype for a mini series of animated Spanish learning videos featuring the adventures of a dog named Moxie, inspired by her own dog. Her research will be advised by Professor Katie Quirk and will serve a dual purpose as her Honors thesis.
Congratulations, Sabrina and Stephanie, on receiving this honor and exciting opportunity! Click this link to view the full list of McGillicuddy Fellowship awardees for Fall 2021.