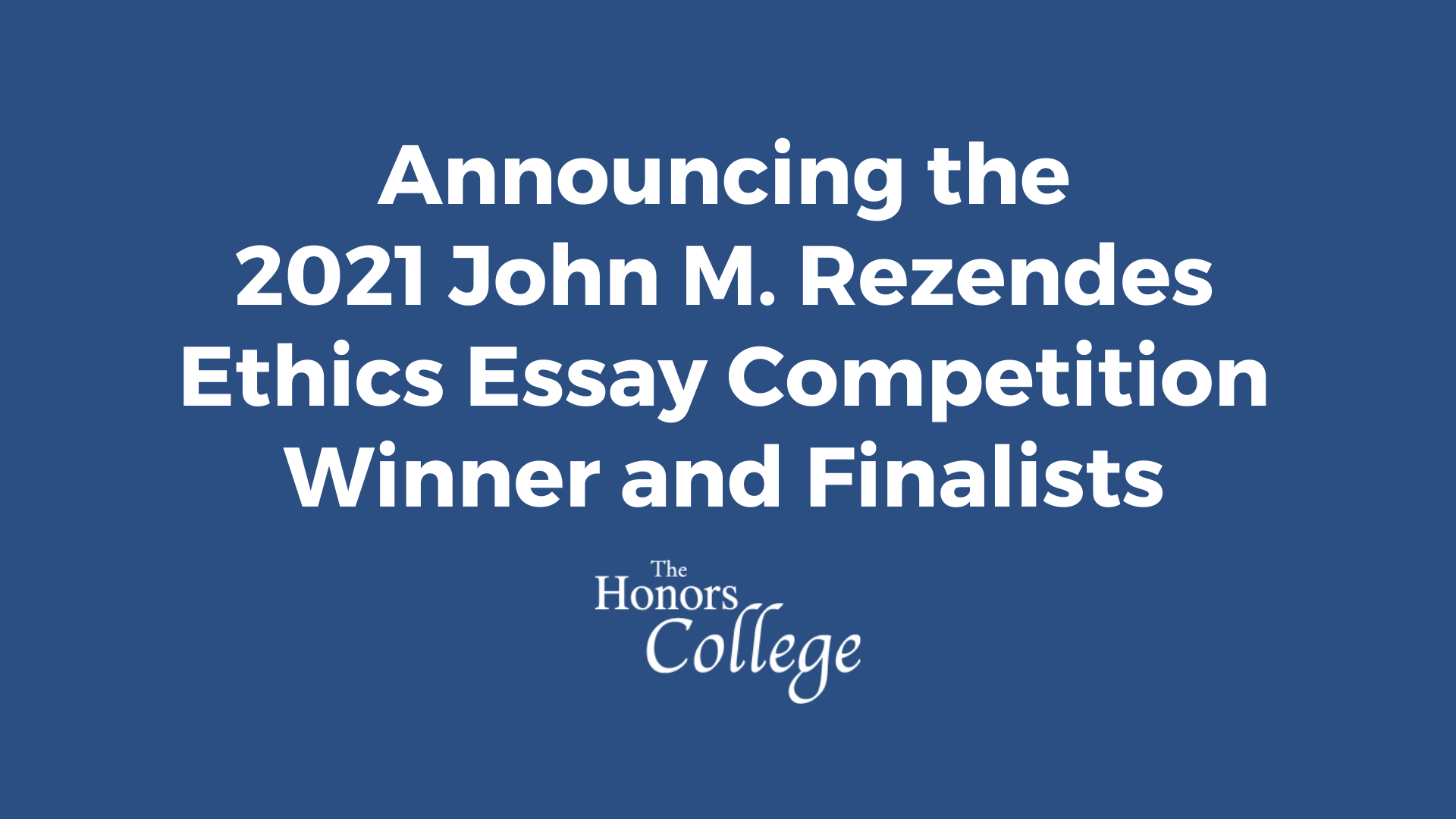 Tillotson '22 Wins 2021 Rezendes Essay Competition, with Finalists Benson '23 and Penney '21
The Honors College at the University of Maine is proud to announce the winner and finalists of the 2021 John M. Rezendes Annual Ethics Essay Competition.
The annual competition invites undergraduate students to submit an 8- to 10-page essay focuses on ethics and is generously funded by the Rezendes family. This year's competition theme was "Deconstructing Systems of Oppression."
Stephanie Tillotson '22 is the winner this year's competition with her essay titled "'One Vision, One Language': Deconstructing Systemic Language Discrimination in the United States and an Ethical Perspective on the English Only Movement." Stephanie is a second-year Honors student and Spanish major with a minor in legal studies. Stephanie will receive a trophy as well as a $3,200 award for her winning essay.
The two finalists are Tamra Benson '23 and Sarah Penney '21. Tamra is a second-year Honors student and biology major with a minor in English. Her essay is titled "We Do Not Live Single Issue Lives: White-washed Environmentalism is Upholding Environmental Racism and White Supremacy Within Environmental Movements."
Sarah is a fourth-year English major with minors in folklore and traditional arts and media studies. Her essay is titled "The Black Object: Art, Collection, and Racism in The White Card." Both Tamra and Sarah will receive $500 awards for their essay submissions.
Congratulations to this year's outstanding winners, and thank you to every student who participated in this year's competition! Click this link to learn more about the John M. Ethics Initiative and its history.