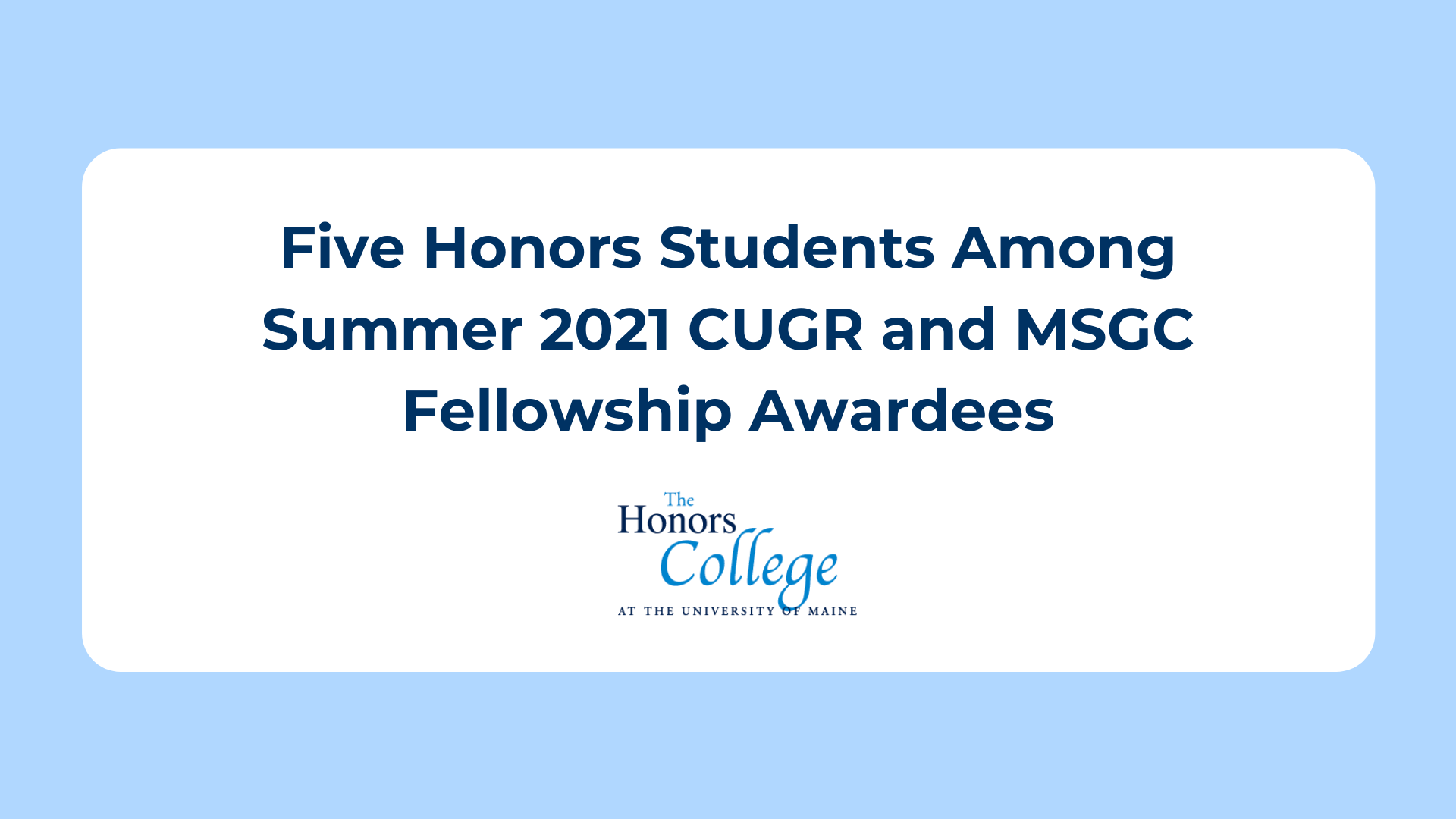 Five Honors Students Among Summer 2021 CUGR and MSGC Fellowship Recipients
The University of Maine's Center for Undergraduate Research (CUGR) has announced its 2021 Summer Research and Creative Activities fellowship and Undergraduate Maine Space Grant Consortium (MSGC) Research Experience recipients. Each fellowship provides a $3,700 award per student for costs associated with the project.
Five Honors students are among the 16 awardees:
Maxwell Burtis '22, Mechanical Engineering

"The Development and Implementation of an Autonomous Lighter-Than-Air Drone for Glacial Research in the Juneau Icefields, Alaska," advised by Seth Campbell

Jessica Hutchinson '22, Environmental Horticulture

"Utilizing Gardens on Campus to Improve Symptoms of Mental Health," advised by Stephanie Burnett

Ailin Liebler-Bendix '22, Psychology

"Does Confronting Prejudice Increase Psychological Wellbeing? Investigating Women's Anticipated Behavioral Reactions to Sexism and their Subsequent Psychological Responses," advised by Shannon McCoy

Emily McLaughlin '21, Microbiology

"Effects of Probiotics on Black Soldier Flies Ability to Transmit Stenotrophomonas maltophilia," advised by Edward Bernard

Basel White '22, Biomedical Engineering

"Wavelet Based Breast Segmentation Algorithm," advised by Andre Khalil
Congratulations to these fantastic students on receiving this generous award to help fund their research. Click here to view the full list of awardees on the CUGR website.