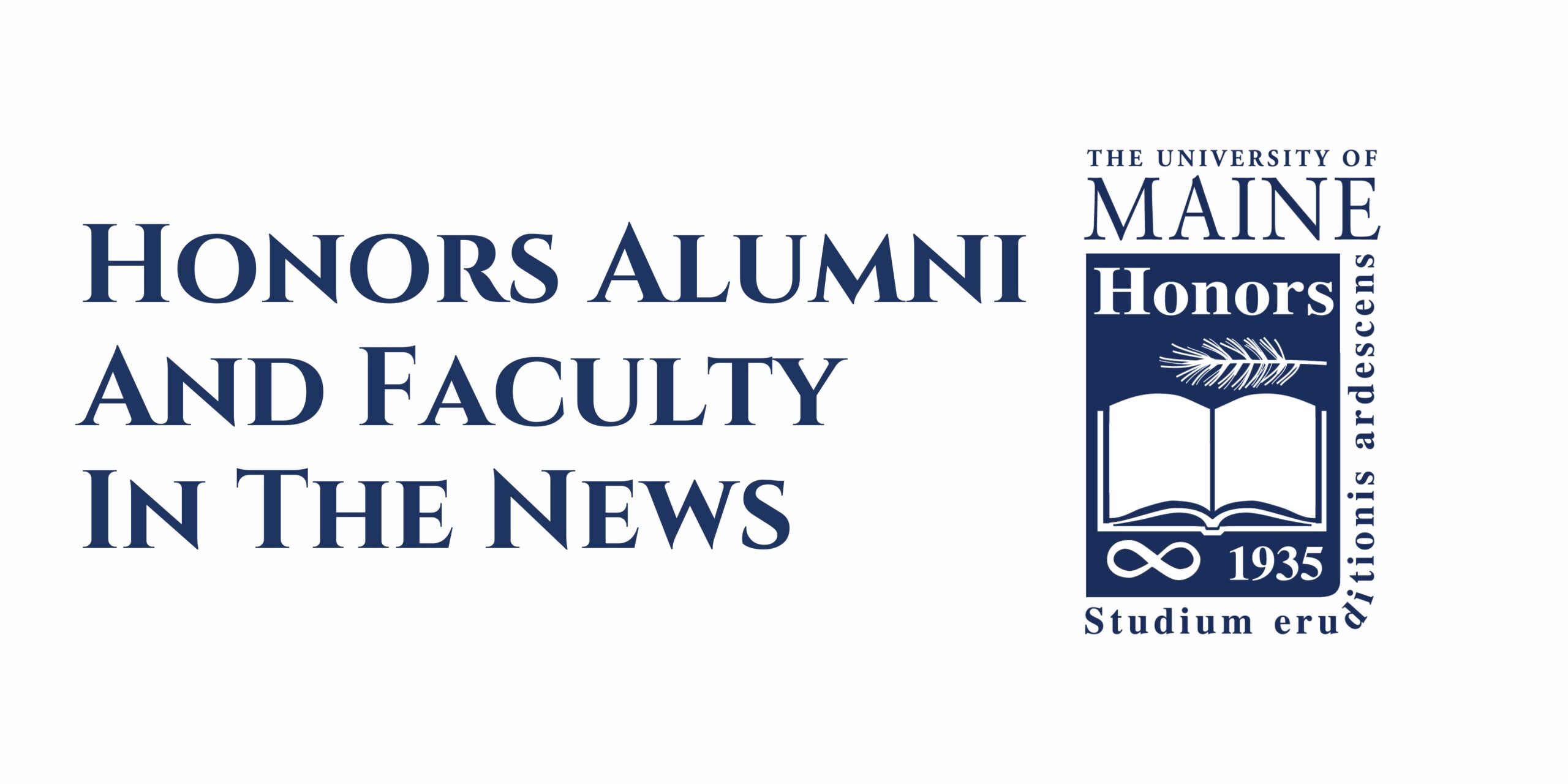 Alumni and Faculty in the News – December '21
ROBERTSON
We would like to congratulate Seth D. Robertson, member of the Honors College Board of Advocates and UMaine Honors alumni '06, on having successfully defended his Doctor of Education dissertation at Northeastern University. The title of his thesis is "Exploring the Lived Experience of Adjunct Faculty Members at a Private Religious Institution." Robertson thanks the Honors College community for helping set him on this path and shares that he, "would not have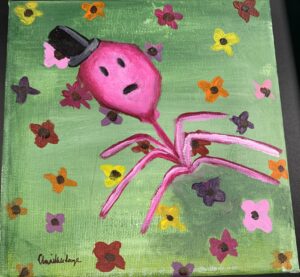 had the passion for learning and the deep understanding of research necessary to earn this degree without the Senior Honors Thesis experience I had as an undergraduate." Robertson currently serves as the Assistant Director of Undergraduate Programs in the Department of Biology at Boston College and stays well-connected to his Black Bear roots as former co-chair of the Black Bears of Boston and as a member of the Board of Directors for the UMaine Senior Skull Society.
MOLLOY
Sally Molloy, Assistant Professor in the Department of Molecular & Biomedical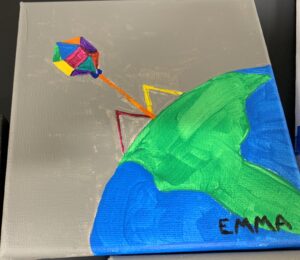 Sciences and in Honors, instructs first-year Honors students in a two part hands-on research course (HON150/155) in phage genomics. Honors students develop critical laboratory skills as they work to isolate and identify novel Mycobacteriophage – research that students may even continue to explore beyond their first year. 
Co-organized with Dr. Melissa Maginnis, students in the HON150 and BMB150 classrooms painted portraits of the bacteriophage they isolated in the HON/BMB150 Phage Genomics course. Their viral portraits will be displayed in the new Honors INBRE Genomics Research Collaborative Laboratory alongside the electron micrographs that inspired the works of art.
See a few examples of this beautiful work along the right!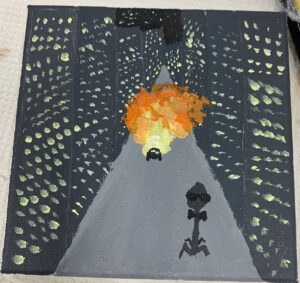 MORRILL
After graduating from the University of Maine this spring '21 with a degree in Microbiology, Honors alumna Haley Morrill matriculated into a doctor of pharmacy program at the University of New England (UNE). There, Morrill is involved in the Industry Pharmacists Organization and the Academy of Managed Care Pharmacists. Motivated to explore infectious disease pharmacy and pharmaceutical development, she, "looks forward to getting involved in research here at UNE" and also welcomes current students to please reach out, "if you have any interest in pharmacy!"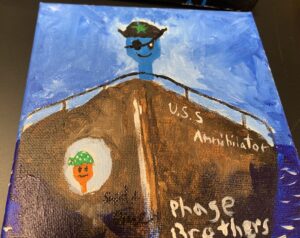 LABOUFF
Jordan LaBouff, Associate Professor of Psychology and Honors, along with graduate student, Sally Barker, and UMaine undergraduate student, Allisyn Tidd, were recently accepted to present at a conference this upcoming February. Their work is titled "Interreligious Dialogue: The Effect of Desire to Engage on Meaningful Event Experience and Prejudice" and will be presented at the Society for Personality and Social Psychology annual conference in San Francisco.