Phage Genomics (HON150/155)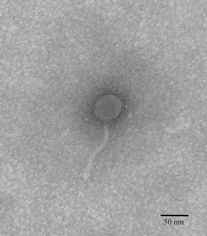 HON 150: Phage Genome Discovery I & HON 155:  Genome Discovery II:  From DNA to Genes is a two part research course in which first-year Honors students conduct authentic, hands-on research in conjunction with students from institutions all across the country.  Our involvement is part of a nation-wide program sponsored by the Howard Hughes Medical Institute. 
In HON 150/155, first-year students work with Mycobacteriophage (right), which are viruses that infect bacteria of the genus Mycobacterium (including the pathogenic M. tuberculosis). One of the goals of this course is to isolate and identify (which involves naming!) novel Mycobacteriophage. 
Many students who start off in HON 150/155 are able to continue their research beyond their first year. One student, Katrina Harris '15H, worked with the phage ChipMonk that she isolated in HON 150. She also compared ChipMonk to another phage, EvilGenius, from the same group (A2). Although ChipMonk and EvilGenius share 98% of their genome, Katrina found that these phage have different mechanisms with which they infect host cells. Katrina's experience in Honors and HON 150/155 led her to go from a Biology/Pre-Med student to a Microbiology major with a desire to pursue a research career. 
If you are interested in learning more about HON150/155, please contact us.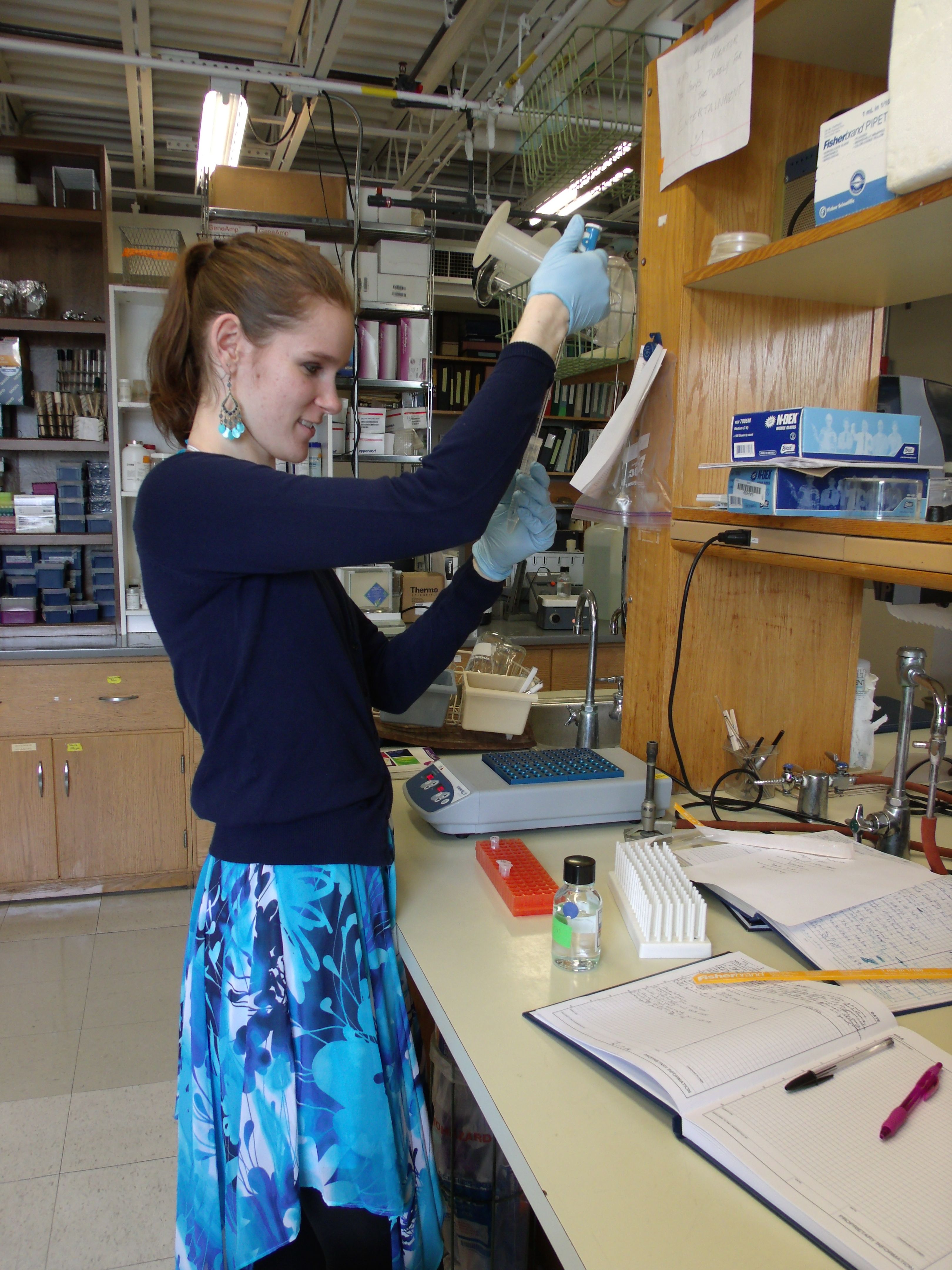 Katrina Harris '15H in the Lab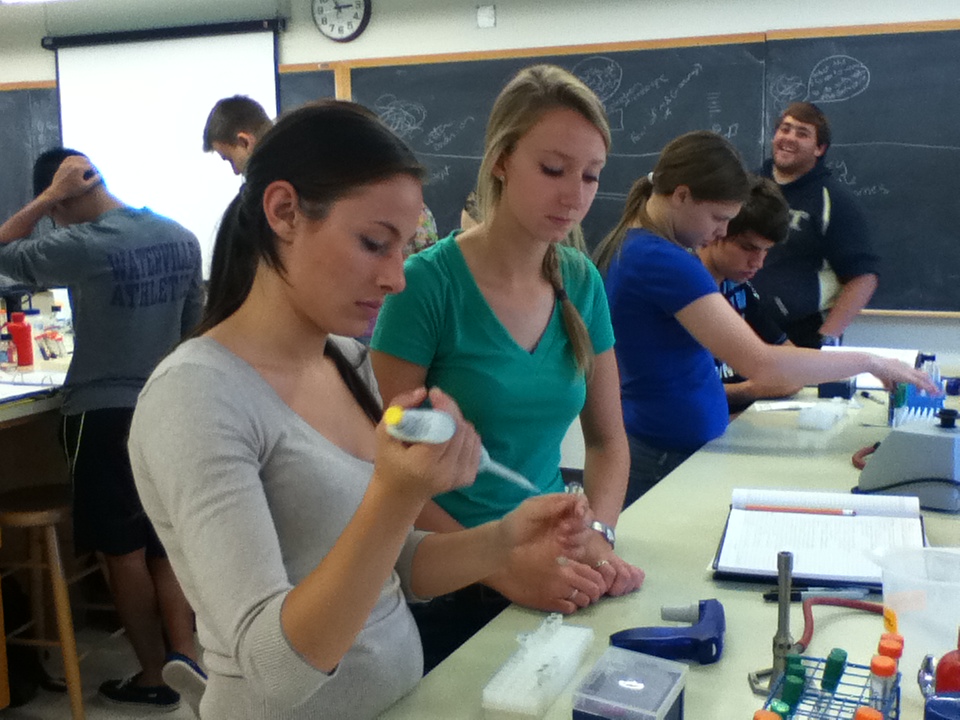 HON150/155 students working in the lab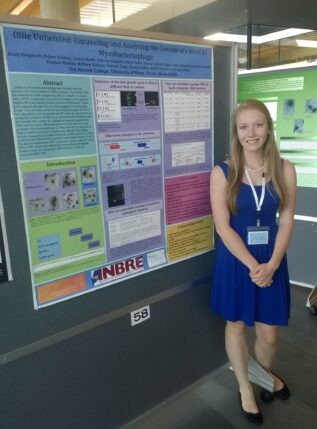 Emily Illingworth '17H at the 2014 SEA Phages Symposium in Virginia
"I definitely would not have had the ability to begin this research had it not been for the lab experience that the Honors College provided me with in the Honors 150/155 courses.  I recently had the wonderful opportunity to represent my Phage Genomics class at the SEA Phages Symposium in Virginia. The Honors College has given me a step ahead in my major, but more importantly, has exposed me to very positive classroom environments where I have had the pleasure to work with great mentors- some older students and some professors. It has also taught me to challenge myself to go far beyond what I think I can accomplish."

– Emily Illingworth '17H