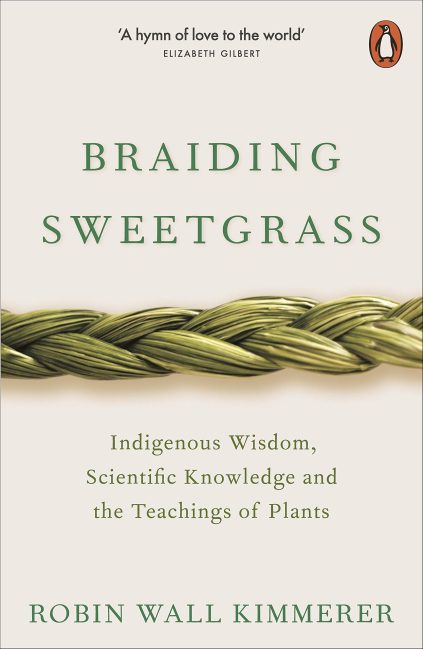 The 2022 Honors Read
Braiding Sweetgrass describes Kimmerer's journey in reconnecting with her Native American roots and applying those teachings to her personal and academic life. Kimmerer challenges the dichotomy that separates humans from the environment. The book explores her interpretation of the reciprocal relationships between humankind and the land which are founded in Indigenous knowledge. Braiding Sweetgrass blends traditional academic exploration, poetic reflection, and Indigenous spirituality to offer ways in which we can mend our disconnected relationship with our environment and the world around us.
The University of Maine acknowledges its location on Marsh Island, which is the Penobscot Nation's ancestral land. Kimmerer's wisdom directly relates to our experience as students on Marsh Island, endeavoring to be "good neighbors" with each other, with all of Maine's diverse Indigenous peoples, and with the land itself. Read More >>
Past Honors Reads
2021- Becoming Nicole (Amy Ellis Nutt)
2020 – Rising Out of Hatred (Eli Saslow)
2019 – Educated (Tara Westover)
2018 – Just Mercy (Bryan Stevenson)
2017 – The Reluctant Fundamentalist (Mohsin Hamid)
2016 – The Narrow Road To The Deep North (Richard Flanagan)
2015 – Never Let Me Go (Kazuo Ishiguro)
2014 – Eaarth (Bill McKibben)
2013 – The Sparrow (Mary Doria Russell)
2012 – What is the What (Dave Eggers)
About the Honors Read
Each year, starting in 2002, incoming Honors College students have been presented with a copy of the year's Honors Read the summer before their first fall semester. While being asked to read a text over the summer before coming to college is not always viewed in a positive way, the Honors Read provides a common experience for each of these students coming to UMaine from across the state, across the country, and across the world. It is the first common text for this cohort, introducing new students into the nature and structure of the Honors curriculum. The Honors Read serves as the basis for a discussion in the first general session of these students' Honors journey, and it informs subsequent discussions and explorations throughout their time in Honors.
The Honors Read (for the class entering the following year) is chosen each fall by a group of students enrolled in HON 309: The Honors Read Tutorial facilitated by the Dean of The Honors College. They consider texts nominated by members of the University community, narrow the candidates first down to eight books, then proceed to carefully analyze and evaluate each text based on criteria they have developed. The deliberation on each text includes consideration of reviews written by members of the tutorial and a discussion with the nominator of the text. The final three weeks of the course are devoted to deliberations focused on reaching a consensus on the next Honors Read and crafting a letter to the incoming students which accompanies each copy of the book.
"The Honors Read should provide students with an introduction to what Honors is all about and relate to the various readings within the first-year curriculum. In order to spark interest and discussion, it should say something both important and controversial."

Sarah Penley '04H