Honors Housing
All Honors students have the option of living in Honors housing, though they may choose to live in any of the residence halls for which they are eligible.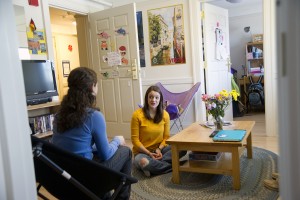 Colvin Hall
In 1998, the University of Maine and its Honors Program launched an exciting venture in designing, building, and populating a complete living-learning facility for Honors. With the renovations completed in the fall of 2008, Colvin Hall is now a campus showplace. The Thomson Honors Center includes both the first floor with two classrooms, the administrative suite, a comfy library and reading room, and the cafe-conference room and the new "used-to-be-the-attic" fourth floor with the spacious student forum and the visiting scholars suite which hosts distinguished academic guests from across the world. Sandwiched between them, on the second and third floors, is the smallest residence hall on campus, accommodating 36 students in 8 quads, one triple, and the RAs quarters. The floors are hardwood and the bathrooms are brand new.
Balentine Hall

Balentine Hall, arguably one of the most beautiful buildings on campus, was first occupied in 1914. It was an all-women's residence hall until the fall of 2003; today it is part of Honor's College housing, with room for 78 students in the residential areas. The Honors College common space includes a first-floor student lounge and a sunny classroom, used for several Honors preceptorials each semester. The basement includes a collaborative research space for students and faculty.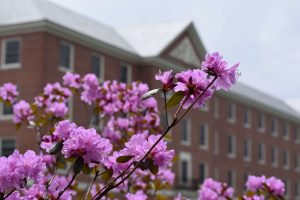 Estabrooke Hall 
Estabrooke Hall was renovated in 2015. The Honors Center is now located on the first floor and Upperclass Honors students can now live on the third floor in single and double rooms. Honors staff and faculty have offices on the first floor in addition to teaching class in one of our classrooms. There is also a ballroom on the first floor where the Honors Student Advisory Board hosts events.
Penobscot Hall
Penobscot Hall offers typical double rooms and has primarily been filled with first-year Honors students.