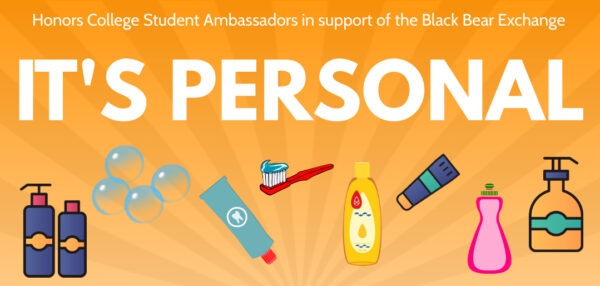 Honors Ambassadors Launch 'It's Personal' Campaign to Benefit Black Bear Exchange
Honors Student Ambassadors Katie Tims and Bailey West are launching the "It's Personal" personal care item donation campaign to benefit the Black Bear Exchange (BBE).
The "It's Personal" campaign seeks to foster friendly competition between units and organizations campus-wide. The competition will be designed in a bracket system, with campus units competing to collect the most personal care items. The campaign runs from March 8 until Maine Day, April 28.
For more information or to register a group for the competition, contact Bailey West, bailey.west@maine.edu, or Katie Tims, kathleen.tims@maine.edu, by Monday, March 1!